About Susan Keane
Susan has worked for over twenty-five years in a wide range of organisations, with first-hand experience working directly for corporates in operational, team lead and director roles. She understands businesses, particularly the challenges of middle management.
After graduating from UCD (B.COMM), Susan qualified as an accountant (ACMA) and is an accredited coach and a mindfulness facilitator.  To further strengthen her coaching skills she recently completed the ECR certification and engages in continuous supervision & consultancy work.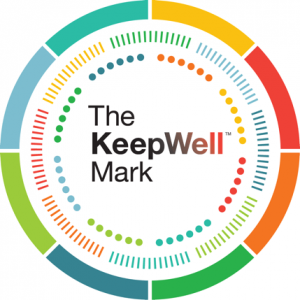 Susan consulted on the setup of the KeepWell Mark, and now, as a KeepWell Mark consultant, advises organisations on how to build impactful and sustainable corporate wellbeing strategies which engage employees.
Coaching
When coaching clients, Susan focuses on providing a safe space for individuals to explore and identify actions to unlock their potential. Combining mindfulness knowledge with an understanding of the complex business environment, Susan adopts a person-centred approach for individuals to tap into their potential. The space provides an opportunity for clients to become aware of unhelpful habits and build competencies that support and enable them to excel in the complex working environment and their personal life.
Mindfulness
Susan has been practicing contemplative practices for decades. She qualified as a hatha yoga teacher (YFNI 2007)  completed her MBSR training in the Mindful Academy Solterenno Spain, and continues to deepen her mindfulness expertise through CPD programs, retreats, and participating in supervision work. She recognises, and research increasingly demonstrates, that mindfulness is a force for positive change in the workplace…  when implemented in a safe and sustainable way, in cultures that are compatible with mindfulness principles. Over the last number of years, Susan developed the highly successful  Mindfulness in Business series (MIBS). The MIBS is underpinned by the latest research in mindfulness and tailored to meet the challenging needs of the complex business environment. Organisations that have participated include Alkermes, Ibec, The Defence Forces, and 4Most UK.
Susan is a member of the Mindfulness Teachers Association (MTAI) and is currently Chairperson of the MTAI Workplace Mindfulness Group.
"Susan is very passionate about wellness and constantly promotes the wellness agenda. More importantly, she understands how wellness contributes to both the hard financial measurements and to employee welfare and engagement levels."
B Kelly Vhi