Case Study: Mountjoy Prison
Case study on implementing the Mindfulness Stress Reduction Programme to a group of Mountjoy Prison Officers.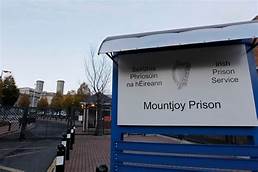 8-week course took place from April to June 2019 onsite in Mountjoy Prison. The MBSR course is a scientifically critiqued course that provides the tools to help manage everyday stress and anxiety. All participants completed a screening questionnaire, and where appropriate sought advice from their doctor before participation. They were advised that the MBSR required time both in terms of course hours and home practice. All participants volunteered to participate in the training.
The participants work in a challenging and often emotionally charged environment.
During the course, participants learned about the mechanics of stress and how negative thoughts and emotions if not managed spiral into patterns of automatic negative behaviours that erode wellbeing.
The objective of the MBSR programme is to introduce participants to mindful techniques, provide theory on the principles underpinning the mindfulness-based stress reduction programme, and to immerse participants in the practice of mindfulness.
The Training
Over 50% of the MBSR course consists of practice. Participants received weekly audio meditations to encourage daily practice and were required to attend eight weekly two-hour sessions.
Participants were also required to attend a retreat day that provided a forum to bring together skills learned over the previous weeks and practice the different mindfulness techniques taught. The retreat day provided a time for reflection and created a trusting space to explore challenges.
The feedback from the retreat day was positive with participants reporting it reaffirmed what was learned in the weekly sessions.
Pre-Evaluation
In addition to the health questionnaire all participants were asked to complete a pre-evaluation survey to get a pulse on the thinking in the group prior to commencement of the MBSR course.
The output from this pre-evaluation survey provides an insight into participants' expectations and into their stress profile and coping mechanisms.
Before you start the training can you reflect on your expectations for the MBSR course?
'Hoping to be calm'
'To help to learn to relax more'
'I would hope that it would help to calm my mind and possibly stop it racing as well as to stop me over thinking past and future things that may or may not happen'
'Hope to understand my mindset better and to be more tolerant and relaxed'
'I hope to better learn how to mind my own head as well as being supportive with the people in my life that need help'
'I hope to learn how to be more self-aware and how to take time for myself''
'… I hope to further learn and experience meditation from this course..'
'I find myself not distressing after a difficult day and tend to bring this home and I can be short with family members. This upsets me as I've hurt people..''
'Hoping to gain the ability to relax the overthinking mind and deal more proactively with life.  Slow down and take the time out that I need for myself
70% of the group indicated they are mentally fit with a further 60% of the group finding meaning and value in the work they do. However, when asked 'do you cope well with stress', only 30% of respondents agreed.  90% of respondents indicated they overthink things with only 20% reporting that they create space for themselves.
These findings and the ESRI's report on job stress suggest there is a need to explore a tool such as mindfulness to encourage employees to create a safe reflective space in the workplace to manage work stressors.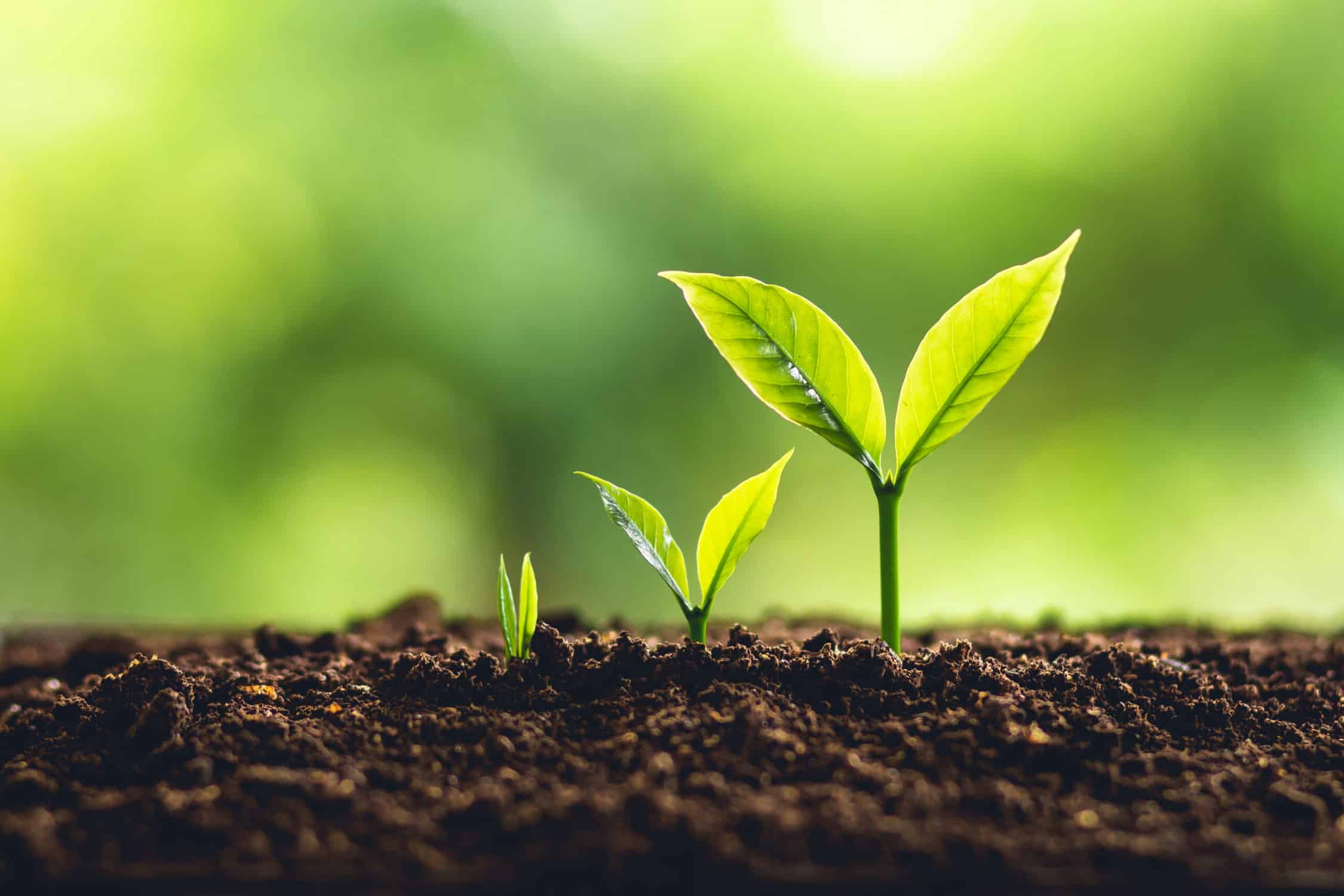 Post Evaluations after the MBSR Course
Over 80% of participants completed the post-evaluation questionnaire. The objective of the post-evaluation questionnaire was to assess if expectations were met and if changes in knowledge, skills, and attitudes accrued as a result of the training. The commentary below is a snapshot of the reflections on the course. Twelve participants started the course and one person dropped out after week 2.
A regular theme during group discussion participants reported they were 'always on high alert' which they felt was the norm due to the work they do. Such a state erodes an individual's #
There was general consensus amongst articipants that the mindfulness training helped them be more self-aware, and they learned to differentiate between 'being on high alert' and standing back and learning to switch off.
Individual Participants Reflections
'…the course was fabulous self-development, self-understanding mind-opening and a mind as well as body relaxing experience…'
'…never realised how much mindfulness can help with your attitudes and approach to different situations…"
'…as a result of the skills I learned I have mindfully accepted that for my home and professional life to excel I need to deal with recent trauma I experienced and have started to do so…I've learned not to be so hard on myself and be more accepting of others…'
'…Learning to control breathing and calming the body during anxiety…'
'…the retreat day was excellent, and that was when I really got it…I believe it has made me a calmer person…given the job I am in …this is hugely beneficial to me…'
'…I found it helps me clear my mind and aids my sleep patterns..'
'…it was good to talk with colleagues about the stresses of work in a very open and honest way and feel that Susan created an atmosphere of trust which allowed this communication
Key Findings
100% of participants reported changes in knowledge and skills, with many indicating that at first they were sceptical about mindfulness.
88% reported changes in attitudes, which is a precursor to behavioural changes.
100% of participants found the training relevant to their job and reported that they are applying mindfulness skills to their job and life in general.
Many participants reported an increase in self-kindness and valued making time to create headspace through a mindfulness practice.
Some respondents indicated mindfulness nurtured a non-judgemental attitude, which is an essential skill required particular in the prison environment. Breaking down unconscious biases and negative attitudes builds trust and enhance the working environment. 
Challenges
Finding time to practice was the biggest challenge reported which is a universal challenge for most of us in the fast-paced environment we live in. All participants reported participating in home practice, but the length varied, and this is to be expected. Mindfulness is a habit, and like all habits, it takes time to anchor. Integrating mindfulness consistently into the workplace was another issue raised.
The Way Forward
This takes time and requires continuously promoting training and integrating micro workplace mindfulness practices into the working day. Practice like
Promoting a mindful grounding exercise before a shift
Ensuring team meetings facilitate an open honest reflection about work processes and employees feel safe challenging the status quo
Ensuring collectively the teams practice gratitude, acknowledging the good work, recognising the efforts of all
Conclusion
Creating a safe and trusting environment is pivotal to the success of mindfulness at work initiatives. It allows for openness and participants to speak without judgment. This group excelled in this area.
Another factor contributing to the success of the course was management's commitment to the project. Participants were released from duty to attend the weekly session and the retreat day.
Mindfulness needs to be practiced regularly to accrue its benefits. Individual responsibility plays a big factor in this, however where an employer creates an environment in which practice is openly encouraged, this helps spread its impact. Creating a compassionate mindful work environment can only benefit employees and the prisoner population. This will not happen overnight; it takes time planning and commitment from leadership to encourage a broad population of employees (and prisoners) to participate in mindfulness training.
"Susan worked with a number of our staff in Mountjoy, bringing the first MBSR programme to the Irish prison, she has been inspirational and has created a fantastic platform for us to develop and embed a culture of wellness and employee engagement.
I hope to work with Susan in the near future."
Eddie Mullin, Governor Mountjoy Prison
Thank you to all involved, particular Governor Eddie Mullins who supported this project.