Why a live mindful break?
A live mindful break provides an opportunity for employees to step back from the busy day, collectively create space, and nurture a habit that strengthens self-awareness. The activity of tuning in together for a short meditation practice deepens connections, and actively encourages employees to take time out to practice self-care.
Research shows that even a short ten-minute daily mindful breathing practice enhances prefrontal cortex activation, which is that part of the brain responsible for a range of complex functions, including emotional regulation and processing skills.
It is recommended that the live mindfulness break sessions are part of an integrated approach to implementing mindfulness at work initiatives.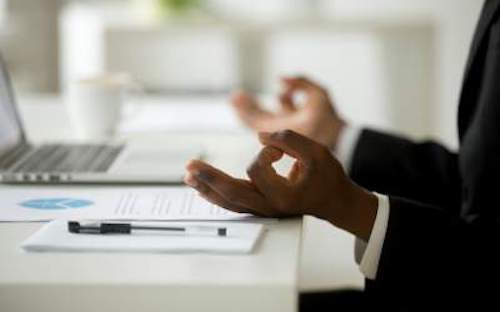 Embeds a practice that promotes clarity of thought, creativity, and resilience
Cultivates a habit of pausing, finding space
Reduces the 'hurried mentality
Promotes staff engagement through reflective discussions
"Susan has partnered with our organization for the past year. She is always professional and friendly.
She has such great knowledge of the subject and is seen as an expert by our employees.
Would highly recommend Susan!"
Kerry Anthony, Siemens